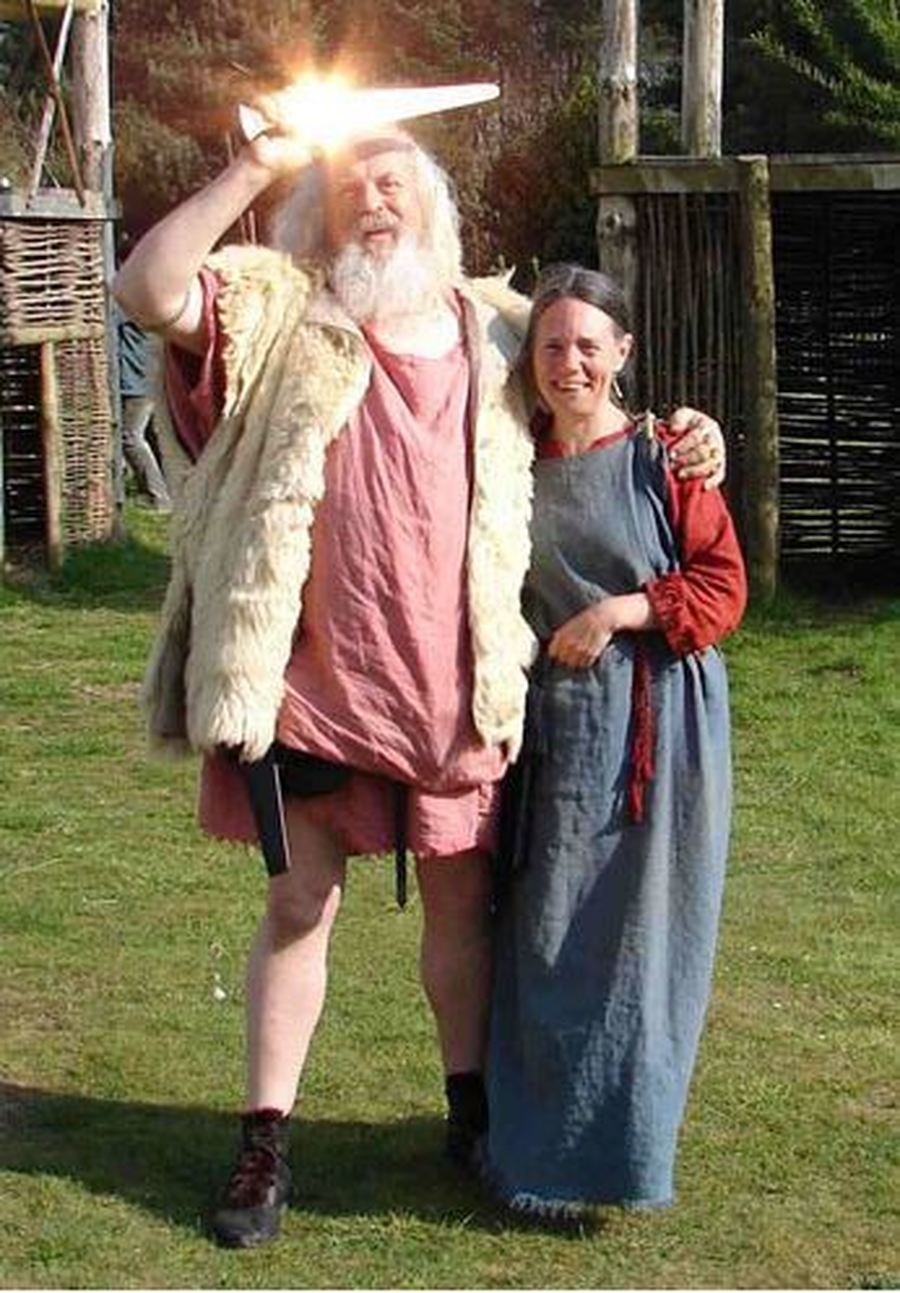 Past Alive!
Our friends Steve and Jo have been visiting schools all over the country bringing the Past Alive for thousands of eager children. They are able to bring any period of history to life for students of all ages.
You can find their website here: https://www.pastalive.co.uk/
We asked them to contribute to our online learning with some film clips and blog posts so that they can continue to bring the Past Alive-even when our students are at home!
Here, Steve and Jo take you through history-one clip at a time!
FIRE!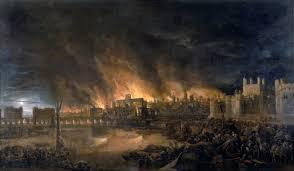 In Key Stage one we study a topic all about The Great Fire of London. The Great Fire of London swept through the central parts of the city from Sunday, 2 September to Thursday, 6 September 1666. The fire gutted the medieval City of London inside the old Roman city wall.
Fire is dangerous and nothing to be played with or taken lightly.... Do NOT PLAY WITH FIRE! Fire can destroy a house and all of possession­s in less than an hour, and it can reduce an entire forest to a pile of ash and charred wood. It's also a terrifying weapon, with nearly unlimited destructive power. Fire kills more people every year than any other force of nature.
But at the same time, fire is extraordinarily helpful. It gave humans the first form of portable light and heat. It also gave us the ability to cook food, forge metal tools, form pottery, harden bricks and drive power plants. There are few things that have done as much harm to humanity as fire, and few things that have done as much good. It is certainly one of the most important ­forces in human history.
Throughout history, FIRE is important!
You should leave fire well alone-but Steve can show us safely! Come on Steve, give us the facts.....!
Steve Makes TINDER in his tinder box....
NOT A TOY! But what can we use the smoke for?
Breakfast
Breakfast is the first meal of a day, usually eaten in the morning.
The word in English refers to breaking the fasting period of the previous night. What does Steve have for his breakfast?
What was the smoke used for? Steve tells you about his breakfast (and the smoke...!)
Where do we get our bread from? Steve makes four for his bread.....
Happy St George's Day! Steve tells you about his plates, cups and bowls! (What a hat!)
The Great Fire 1666!
Steve tells us all about the Great Fire of London and the buildings of the time.
The first floor of our 1666 house....
We listen in on a 1666 conversation...!
Steve has a strange 1666 object-what is it?
Professor Steve looks at a map of London from 1642!
Happy Belatane!
Steve explains all about Beltane and the 1st May…
Beltane is mentioned in some of the earliest English and Irish literature. Bealtaine marked the beginning of the summer, and it was when cattle were driven out to the summer pastures. Rituals were performed to protect the cattle, crops and people, and to encourage growth. Special bonfires were kindled, and their flames, smoke and ashes were deemed to have protective powers. The people and their cattle would walk around or between bonfires, and sometimes leap over the flames or embers. All household fires would be doused and then re-lit from the Beltane bonfire.
These gatherings would be accompanied by a feast, and some of the food and drink would be offered in thanks. Doors, windows, byres and livestock would be decorated with yellow May flowers, perhaps because they evoked fire. In parts of Ireland, people would make a May Bush: typically a thorn bush or branch decorated with flowers, ribbons, bright shells and rushlights. Holy wells were also visited, while Beltane dew was thought to bring beauty and maintain youthfulness. Many of these customs were part of May Day or Midsummer festivals.
VE DAY
(Steve and Jo style!)
Steve has a close look at a medal - a very special medal...... and tells us all about VE Day-any excuse for a party.
Returning School?
Steve talks us (and fairy wife) through a copybook and shows us an antique desk-with an ink well. His whole family-He did, his Father and his Grandfather all attended Roade Primary School.
A copy book was a book that you practised your handwriting in at school. Steve shows us his copybook.
He even says hello to Mr Currell and all the little monsters at Roade Primary School!
Well, this is EGGciting!
The Professor has an old Saxon riddle for you-thats also in the Hobbit!
"A box without hinges, key, or lid,
Yet golden treasure inside is hid"

"But suddenly Gollum remembered thieving from nests long ago, and sitting under the river bank teaching his grandmother, teaching his grandmother to suck – 'Eggses!' he hissed. 'Eggses it is!'"

Riddles in the Dark, pg. 86-87, The Hobbit
What will the Professor and his Fairy Wife be having for breakfast?