Roade Writes....!
We challenged our school community to write a series of short stories and poems whilst we were separated in our homes. Here is what our young authors came up with!
Quinn Jervis
Eavie Evans
Queene Mia Smith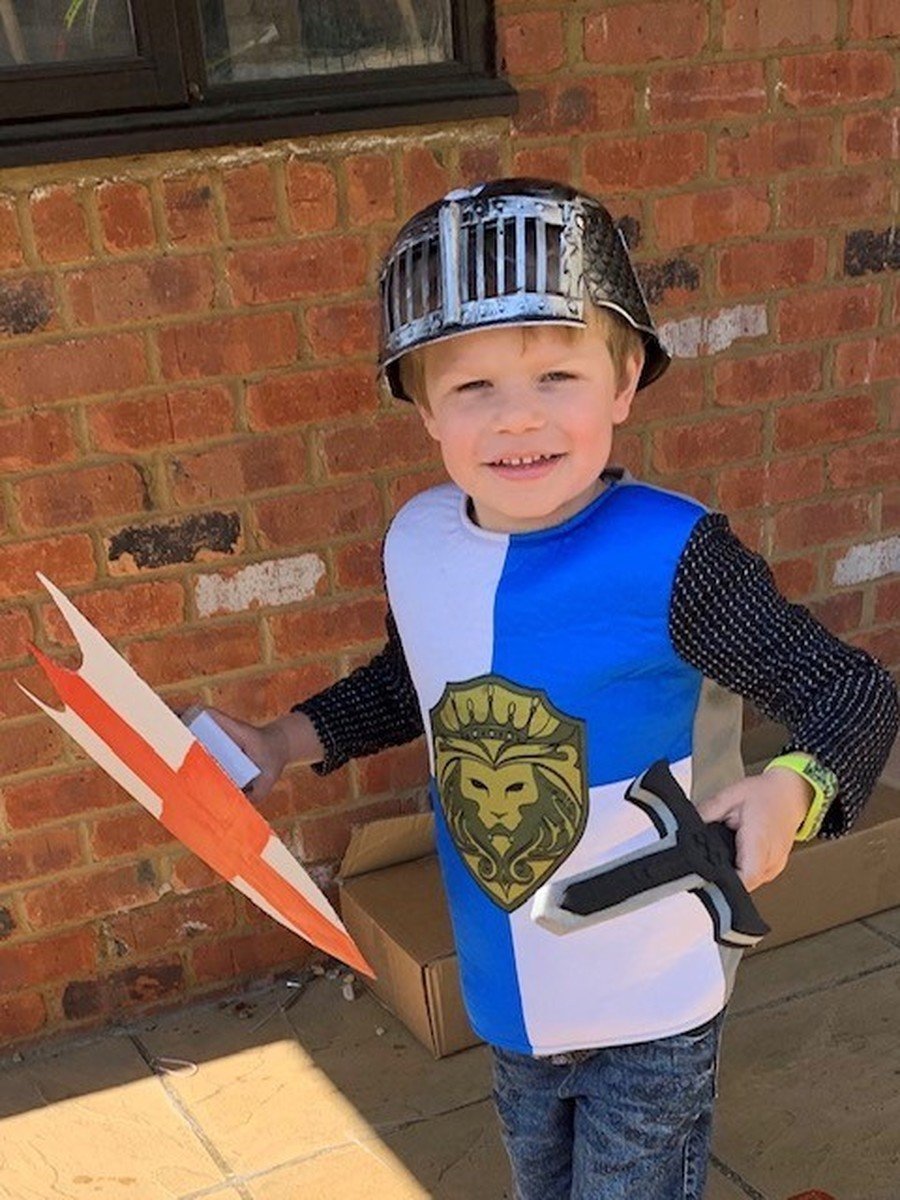 Rohan Mitchell
The Forest Adventure
by Cara Lee
Once upon a time there lived Elsa and Anna and Rabbit.
Anna and Elsa were walking the Rabbit to his Gran's house. The witch loved Elsa so she captured her and she put Elsa in a cage.
Anna went north and Rabbit went south looking for Elsa. Anna and Rabbit's paths joined together and they saw Elsa.
They ran to Elsa......then the witch came! She took off her disguise to reveal that she was really really Elsa's mum!
The End
Gracie-Lou
Morgan King
Harriett Philips
Grace Rackham
Sophie
Paws and Claws
by Bethany Helliwell
Long claws
Soft paws
Love strokes
Hate pokes
Eat hay
Like play
Fruit muncher
Veg cruncher
What Am I ?
I hope you like it!
Thea Andrews
Chloe Bridge
Phone
Mum shouts "go and get washed and dressed."
Ugh, I'd rather play on my phone!
Mum shouts "go and empty the dishwasher."
Ugh, I'd rather play on my phone!
Mum shouts "put your shoes on."
Ugh, I'd rather play on my phone!
Mum shouts "put your coat on."
Ugh, I'd rather play on my phone!
Mum shouts "we're going for a walk."
We go through two fields.
We splash through muddy puddles.
This was so much fun!
By Aiden Roberts
Emmie Cham
Leaves
By Emmie Cham
The trees on the mountain and leaves falling down
Some waves are big and some make a sound
Riding my bike looking at the beautiful sky
It makes me happy when I smile at the sun


Lucas Wardell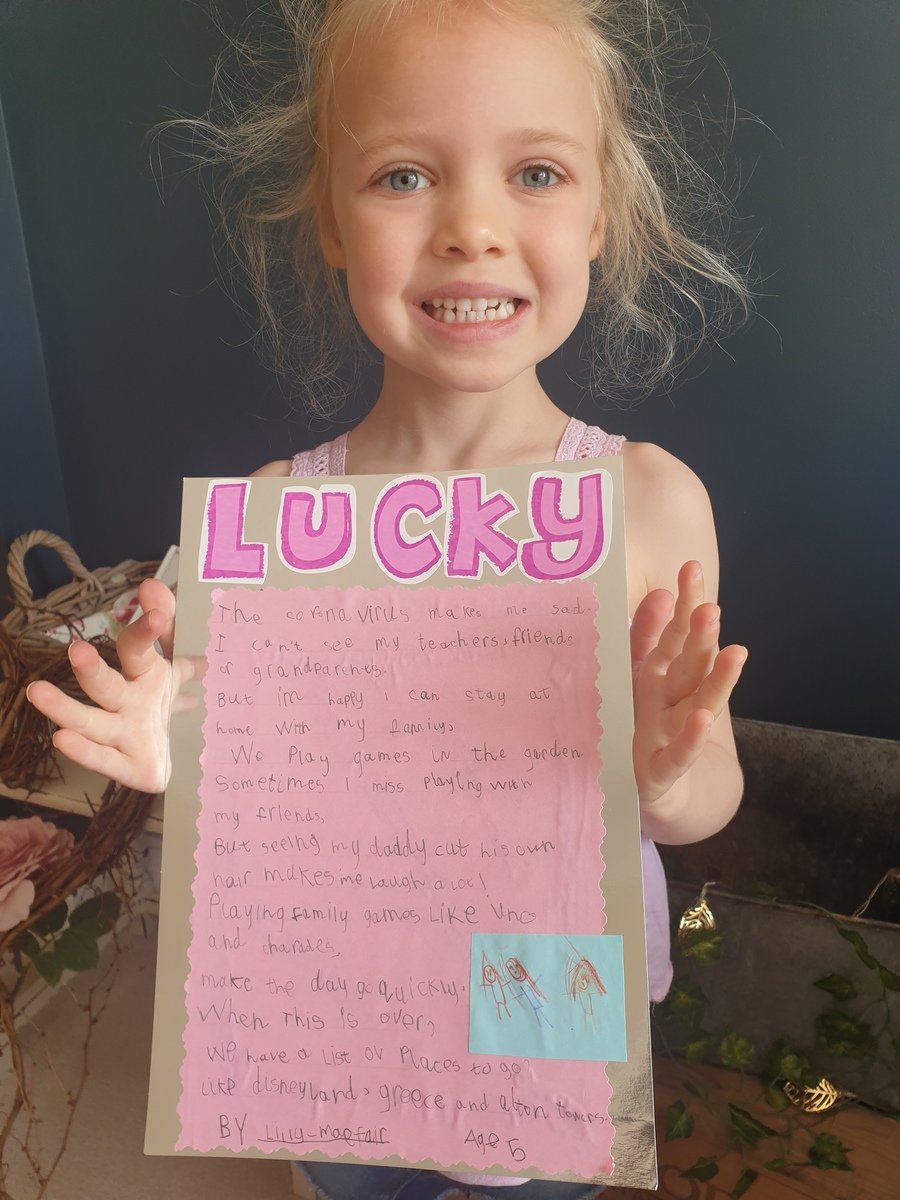 Lilly-Mae
Ruby Gould
Harry HUNT
Poem
The Grass in Green
The rain is pouring
Today is going to be boring
and I'm going to be snoring!
School work is done
Now to have some Fun!
I wish my friends could come.
I can't wait to go back to school
It's going to be cool
To sit in my favourite stool.
By Harry Hunt
AVA mitchell
GRANDMAS
By Scarlett E. Stokes

Grandmas do everything
everything like
washing our clothes,
sending us kisses,
writing cards to
the neighbours too.

When the kids come
round to stay for a day
the Grandmas say, let's
play "Scrabble all day".

The grandmas do anything,
anything you want, eating
biscuits on the road.
The grandmas are funny
doing anything.

Grandmas do anything, but
just can't speak Spanish,
said this old girl in the big
black jeep.


STAY SAFE
By Elsie Stimson-Handley
We need to stay safe
And have a little faith
So that we can race
The Coronavirus chase
Stay inside
Don't go outside
Only to provide
Essential items to survive
I know that you're getting bored
But there are people in a hospital ward
It has been assured
That we will get our reward
When the Coronavirus has been secured.
Ellie Henshaw
Emmeline Rackham
Isaac Berryman
Chase Andrews
May the 4th be with you.....
Star Wars Luke,
His lightsaber was blue,
He battled lots of the time,
And up the Death Star blew.
He didn't know his Dad,
(who sliced off his hand,)
Who was really terribly bad,
Then Luke went away and was sad.
By Alfie Tindall
Elise Hardman
Betsy the Spider Crab
Once upon a time, there was a spider crab called Betsy. She went to go and get some baby Bebos-which are little fish. She was going to eat them.
She crawls out of her house. She calls her family to help her and hunt together. But they didn't get any because they went too high. So they went home hungry.
by Kian Roberts
My story:
I woke up one morning to find that I was on my mattress in the middle of the ocean! At first, I just thought that it was a nasty trick that my brother had played on me during the night, but it turns out I was wrong…
Sharks were circling me like I was their prey, their ferocious pearly whites gleaming at me. I was panicking like crazy and shivers were running up my spine. The wind was picking up and causing the waves to become even bigger and they came crashing down all around me and splashing a foamy froth over my blankets. But then, a blasting boom came from behind me. I briskly turned around and saw a giant bomb falling straight on top of me! I paddled like my life depended on it-because it did. It was very hard to use my arms as I had just woken up from a very deep sleep.
It is the year 3000 and WW 3 has just broken out. We must have had a bomb dropped on us just as I fell asleep. I have no idea where the rest of my family are, but I hope they are keeping safe!
by Laura Stevens
Ava Mitchell