Sports Coaches
An exciting move by Roade Primary School! In support of our development of sport and drive for more children participating in sport and exercise, we have looked to bring in key experts to develop our sport and PE provision. We are excited to do this in partnership with Get Active Sport and Coaches Katie and Dom-here is a link to their website: http://www.getactivesports.com/
Who Are Get Active?
Get Active provide exciting and engaging activities to more than 10,000 children aged 3-16 in over 65 schools every week.
Established in 2004, Get Active Sports deliver high quality PPA Cover, PE Tuition, Staff CPD, Extra Curricular Clubs, Active Care, Holiday Camps, Football Development, Apprenticeships, Fetes & Fundraising events and Parties to schools, parents & children across the UK.
get Active deliver more than 9000 activity sessions each month to schools across the UK. This amounts to more than 500,000 visits per year, enriching the curriculum in all of the schools we work in partnership with.
The delivery, training and ethos are carefully planned with the help of our training provider Future Games.
Through their unique approach to learning, our sports programmes are created to meet the PE curriculum with a strong focus on; fundamental movement skills (agility, balance and coordination) and a holistic approach to develop the child through their social, personal, cognitive, creative and physical skills.
Here is an introduction to Coach Katie and Coach Dom!
Both are part of the newly developed relationship between the school and Get Active Sports-they sent over a couple of short bios so that you can see what your children have to look forward to:
Coach Katie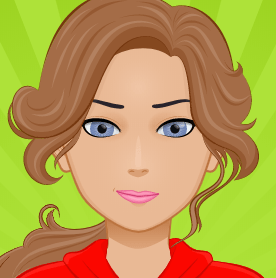 Katie is a qualified UKA athletics coach, volunteering until recently at a successful local athletics club coaching the under 11's multi-sport group. She has a first class BSc degree in Psychology and is part way through her masters in Sport and Exercise Psychology. Katie is dance trained in ballet, tap and modern jazz, gaining her BTDA awards up to vocational intermediate level. Katie is a level 2 Gymnastics coach and has also completed her level 2 British dodgeball coaching course. In her spare time, Katie is training for middle distance runs and sprint triathlons.
Her coaching philosophy; I believe a positive attitude is essential!
I aim to enhance the children's leadership skills, work ethic and confidence in sport to create well-rounded individuals in a sports match or performance setting. I will promote the importance of working as a team member and not as an individual which they can then apply to all aspects of their life.
Coach Dom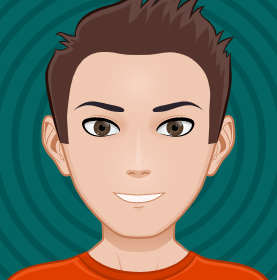 From a young age, Dom has been interested in sports, competing competitively in a variety of sports including swimming, football and tennis. Dom is now a LTA level 2 qualified tennis coach and has been coaching for over 6 years. Alongside the tennis, he has volunteered at a local football club and gained a FA Level 1 coaching qualification to gain a greater understanding of coaching a sport different to that of tennis. Dom has recently completed a BSc degree in Sports Performance and Coaching. During his time at university he was part of both the volleyball and tennis teams, captaining the tennis team in his final year. In his spare time, Dom enjoys watching a variety of sports including tennis, football, cricket, swimming and athletics, alongside playing both tennis and football.
Dom Coaching Philosophy- Work hard, be yourself and have fun!
I aim to provide a learning environment where the children can express their skills in a fun and enjoyable way. I aim to enhance the self-esteem of the players being coached by encouraging them to play to the best of their ability. If a child is able to do this, success will be visible, not only through their increased sporting performance, but through their self-confidence in life
...